NMKonline.com
Powered by Evergreen Eco Farms Private limited
Welcome to NMK(Nattu Marunthu Kadai) Online, The exclusive E-commerce website dealing with Herbal Products, Siddha Medicines, Ancient Games, Heritage Products and Traditional Kitchenware Products.A one stop shop for all our herbal needs, from known names to very unknown , but all works for the same cause - Better Health.
Ancient games : A good way to teach our kids analytical, mathematical, Planning, Coordination skills, and to induce dynamic thinking, memory power etc. No wonder our forefather were excelling in all this skills before pre coaching era.
Heritage Products : Lets discover the health benefits of the products, Which took important part in lifestyle of our forefathers.
All our products are produced by economically deprived Farmers, Carpenters, Potters & Sculptors of our society. Your every purchase will give them hope.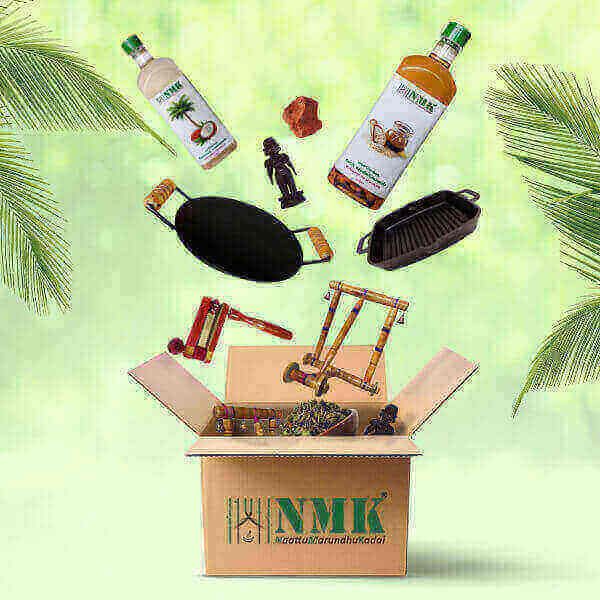 Send Feedback - We serve global customers and would like to hear from every one of them. Please write to us.